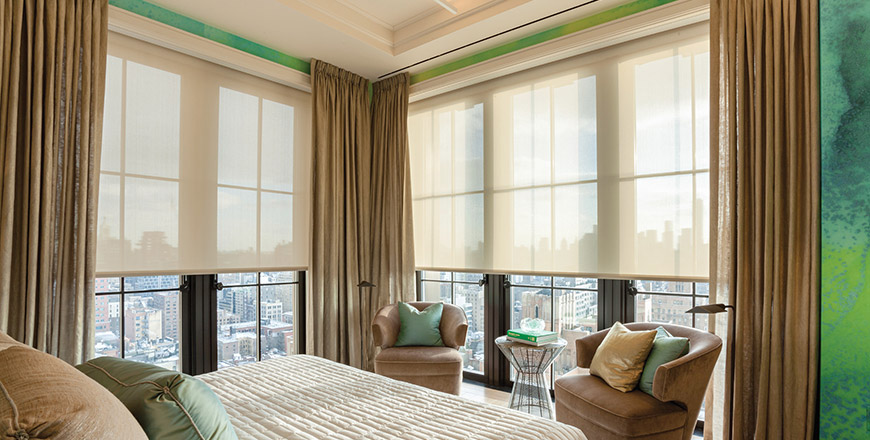 Control the curtains with one touch.
Transform any room into a pleasing, comfortable and inviting space with the convenience of intelligent shade control. Kozi Media Design provides a large selection of systems by Lutron® that operate with smooth transitions to provide quiet control of daylight. KOZI also installs Kirbe Vertical Drapery Systems that move from side-to-side. This unique design provides greater access to windows and views by eliminating the creation of stack back.
Kozi Media Design is a certified installer of Lutron® Shade and Lighting. Contact KOZI for design, engineering, supply, installation - or all four!
To learn more, call Kozi Media Design at 1-877-746-5694 or send us an e-mail.