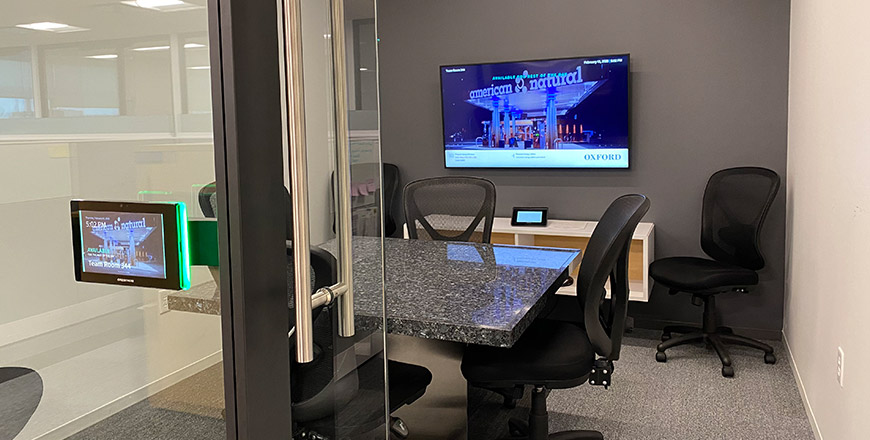 Huddle Rooms: Technology-Loaded Spaces
Huddle Rooms are a relatively newer concept in business use, especially to the Pittsburgh area. With company's leaning more and more toward the mobile employment workforce, these technology-loaded spaces are becoming more common in the workplace due to the need for focus meetings, a temporary work space, or a spontaneous collaboration for that quick impromptu brainstorming need. In most cases, company's see the benefit of these 150 square foot rooms for quick collaborative meetings rather than offices themselves. Huddle Rooms create a technology-driven space for employees to meet in groups of 2-6 people. The rooms are typically complimented with at least 1 large screen TV for personal video conferencing, a phone system for audio conferencing, an HDMI connection, a wireless solution that can be used to send video to the monitor, and a white board. These collaboration rooms are essential to innovation, and more importantly, workplace production.
Simply put, the huddle room is a tech savvy collaboration space for employees to meet and brainstorm without the excess baggage of needing to reserve a room. Used for webinars, sales presentations, job interviews, and meetings where Kozi Media Design recognizes that need and offers a value-added quality solution no matter the technology requirement. To learn more, call Kozi Media Design at 1-877-746-5694 or send us an e-mail.