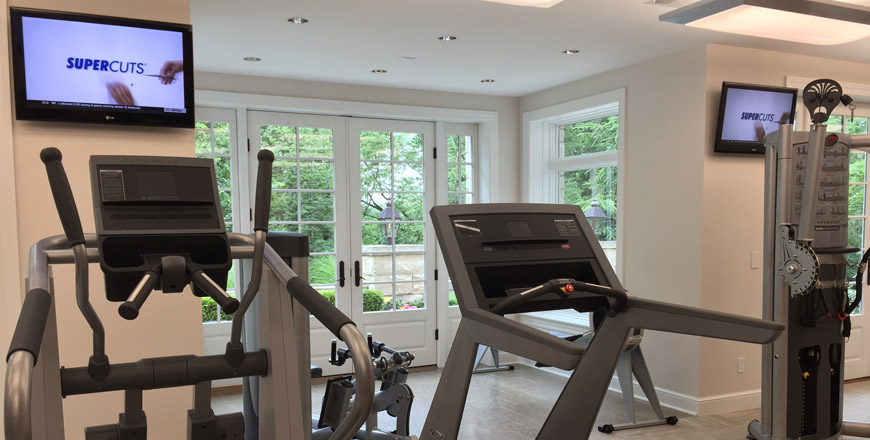 A wide variety of solutions.
Audio, video, and lighting set the mood, excite the fans, and bring the action into focus at sports and entertainment events. In addition to systems that enhance the spectator experience, Kozi Media Design solutions go behind the scenes to provide entertainment and fitness monitoring in the players' workout room and video streaming and annotation capabilities for the coaches' game review. All audio, video, multimedia, lighting, temperature, and security systems can be controlled from easy-to-use touch panels, remotes, keypads, or an Apple® iPhone® or iPod touch® — or remotely via the network or your cell phone.
Live and produced video-content distribution and display for spectators
Workout facility audio and video distribution and heart-rate monitoring
Multi-window video display with active annotation for play review
Lighting, temperature, and security system automation and control
To learn more, call Kozi Media Design at 1-877-746-5694 or send us an e-mail.