Rediscover music - and video!
Kozi Media Design's partner company, Stereo Stereo, highlights the absolute best in hi-fi available in the greater Pittsburgh area. It is one of its kind and a must to experience and be educated. We have worked together to bring exceptional audio, video, shades, lighting, integrated control, and professional services under one roof, in one beautifully designed location. We highlight the award winning Savant smart-home capabilities as an Ambassador Level integrator, controlling everything under the roof (and outside). If you are looking to learn the right way to listen to exceptional audio and see incredible video as it is intended, our Experience Center is where you to go.
Stereo Stereo is a community-based business where everyone and anyone is welcome. We want people to be comfortable stopping in to listen to music on our great systems. Watch a movie or see a concert comfortably on an truly engrossing cinema system. See for yourself the impact that automated shades and lighting can have on your every day living. Bring your friends to learn and understand why we are so passionate about our business and its products and solutions. Enjoy the stimulating artwork and the calming acoustic treatments while relaxing in our one-of-a-kind Experience Center showroom.
Experience site and sound like never before! To learn more, call Kozi Media Design at 1-877-746-5694 or send us an e-mail.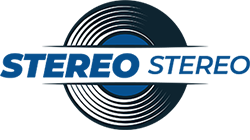 Stereo Stereo Experience Center
708 Warrendale Village Dr.
Warrendale, PA 15086
Visit Web site

In The News
Stroll, August 2022 (pdf)
Stereophile, September 2022 (pdf)
To learn more, call Kozi Media Design at 1-877-746-5694 or send us an e-mail.